Are you maximizing your impact on Instagram?
Instagram's growth the past couple years has been unprecedented. Making it a must-have platform if you want to grow an audience for your music!
Yet, a large portion of musicians struggle to build a fanbase there. 
If that's you, then allow me to help you with my Instagram Growth Hacks For Artists Mini Course!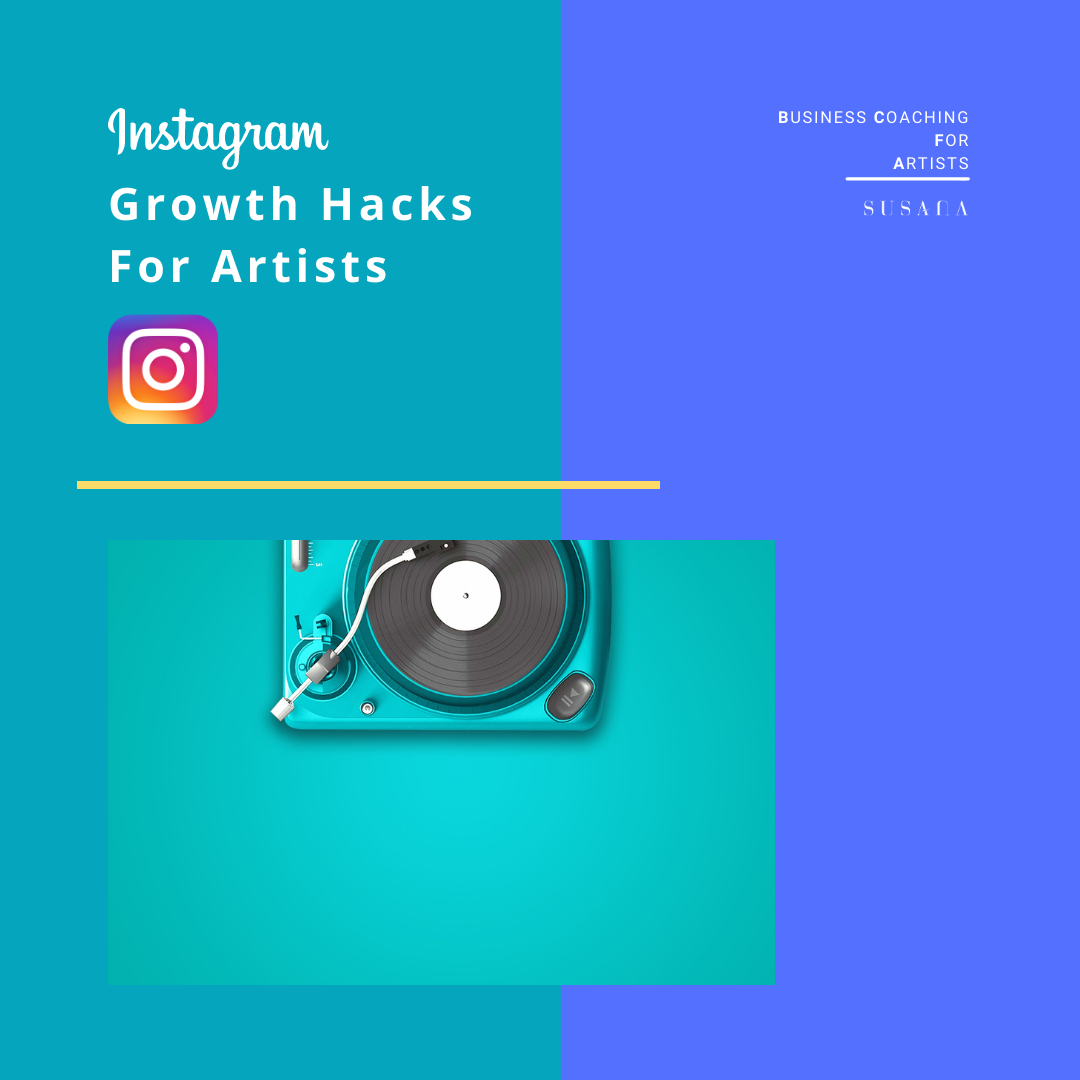 Contrary to popular belief…
Maximising your impact on Instagram has little to do with the amount of followers you have, and everything with how connected your followers feel to you and your music!
Therefore the focus of the mini course is much more than just gaining more followers.
It teaches you:
Multiple strategies to increase your visibility on Instagram, helping your ideal fans discover you
Including how to leverage features like Stories and Reels.
How to leverage hashtags to reach the right audience for your music
'Right audience' meaning: the people most likely to have a genuine interest in you and your music.
How to create an Instagram profile that will make your ideal fan hit the follow button as soon as they check out your page
And don't worry, there's no need for it to look like a perfectly curated influencer account!
How to create a highly engaged following of die hard fans
The type of fan that is eager to stream or buy your music, wear your merch, attend your (online) live shows etc.
How to increase engagement and create a real connection with your fans!
We're not just looking to gain followers, but loyal fans who become ambassadors of our brand 🙂
And to top it off...
Much of the principles you learn in this course can also be applied to other social media platforms such as Tik Tok, Twitch, Facebook etc.
All of this in a 40mins video course for the price of two Starbucks coffees 😉
Temporarily available for only
€7,-
This course is for you if…
You are an artist/musician looking to build a sustainable music career
You understand the importance of having a strong online presence
You aren't looking for a quick fix and understand building a fanbase online takes time and effort
You are willing to put in the work and invest 10-15mins of your day in building your Instagram following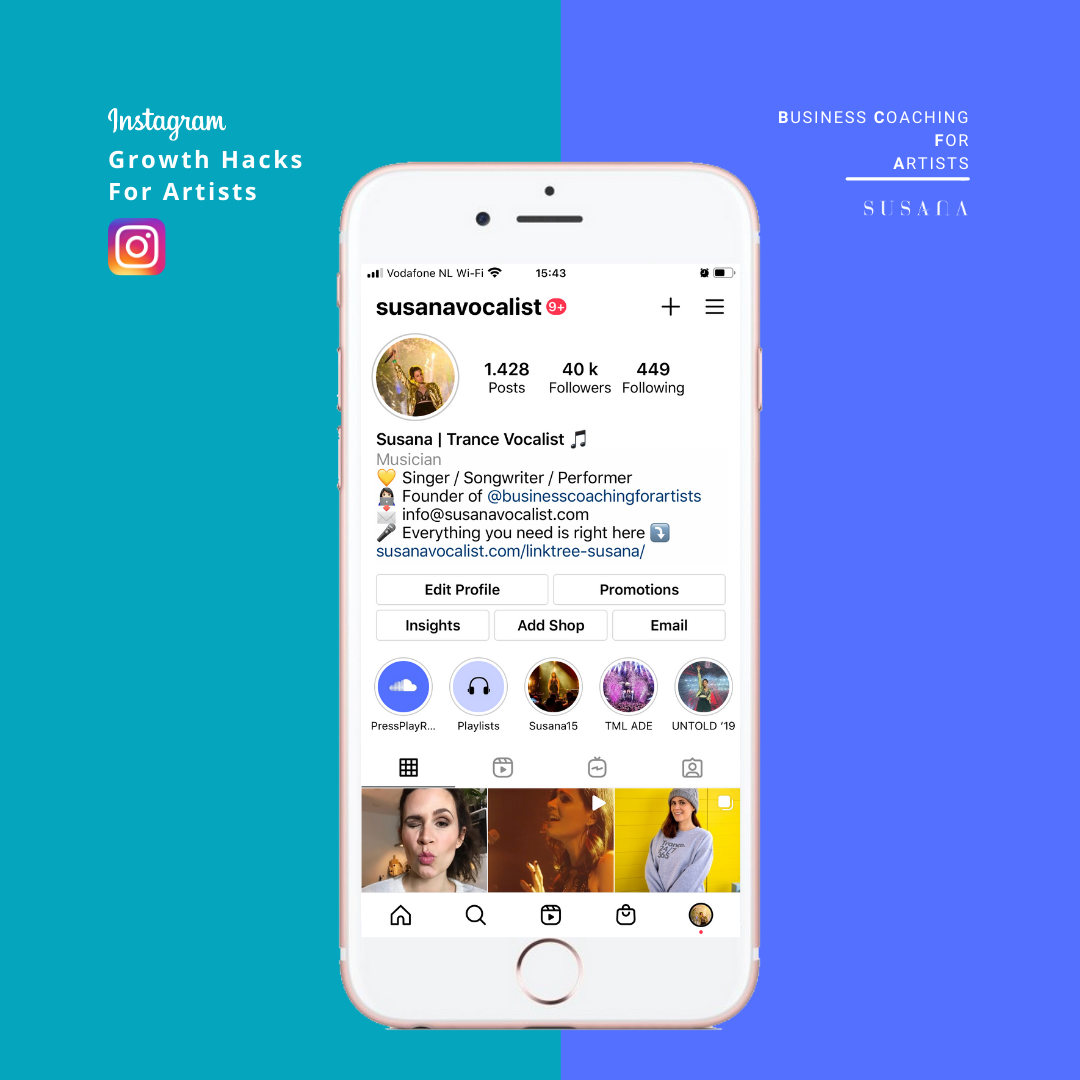 About me
Hi, I'm Susana. I am a singer, topline writer and performer with over 15 years experience in the music industry as a Trance vocalist.
Being a singer in a DJ dominated Dance music scene, social media and online marketing allowed me to profile myself as more than just a voice DJs hire for their tracks, grow my music business and build multiple income streams.
It is my core belief that – besides of course the music – the internet is the most powerful tool us musicians have to build a succesful music career.
Even without mainstream success!
Because I am so passionate about this subject I launched my Business Coaching For Artists Academy in 2019 and it is my mission to help talented artists such as yourself build a sustainable music business.