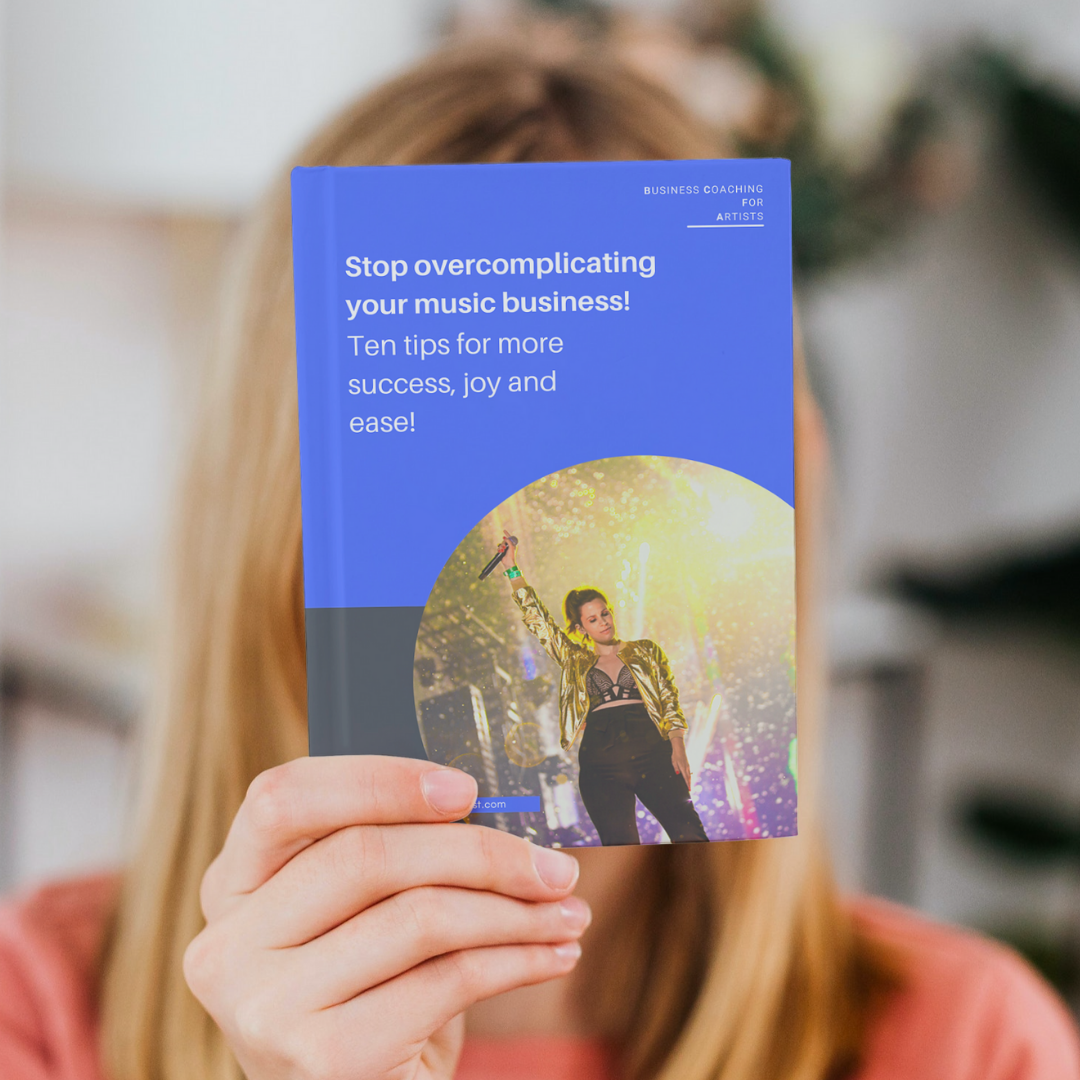 Free eBook!
Stop overcomplicating your music business! Ten tips for more success, joy and ease!
Nowadays running a successful music business involves a lot more than just the music itself (marketing, selling, negotiating, networking, admin etc) and it's not uncommon for artists to feel a little lost at times.
Especially when their hard work goes at the expense of their time spent on music and doesn't seem to get them much closer to their goals…
B
ut don't worry, I've got your back 😉
In this eBook I explain how you can simplify your music business in a way that not only leads to less overwhelm, but to more income and impact as well!
It includes ten tips and action steps to help you experience better results and more joy, ease, confidence and fulfillment.
Enter your details below to receive a free copy!
About me
Hi, I'm Susana. I am a singer, topline writer and performer with over 17 years experience in the music industry as one of the top vocalists in the Trance scene.
I feel blessed to have been able to build a sustainable career and make a living doing what I love most: songwriting, singing and performing!
Besides ofcourse my music, embracing myself as a creative entrepreneur and leveraging social media and online marketing is what has helped me build multiple income streams and grow my music business to the level it is right now!
Without mainstream success!
A few years ago I decided it was time to start sharing everything I've learned about building a sustainable music business with other artists and in 2019 I launched my Business Coaching For Artists Academy.
It is

my mission

to help you build a sustainable music business that fits your values and the career and lifestyle you want to create, without overworking and losing yourself in the process!