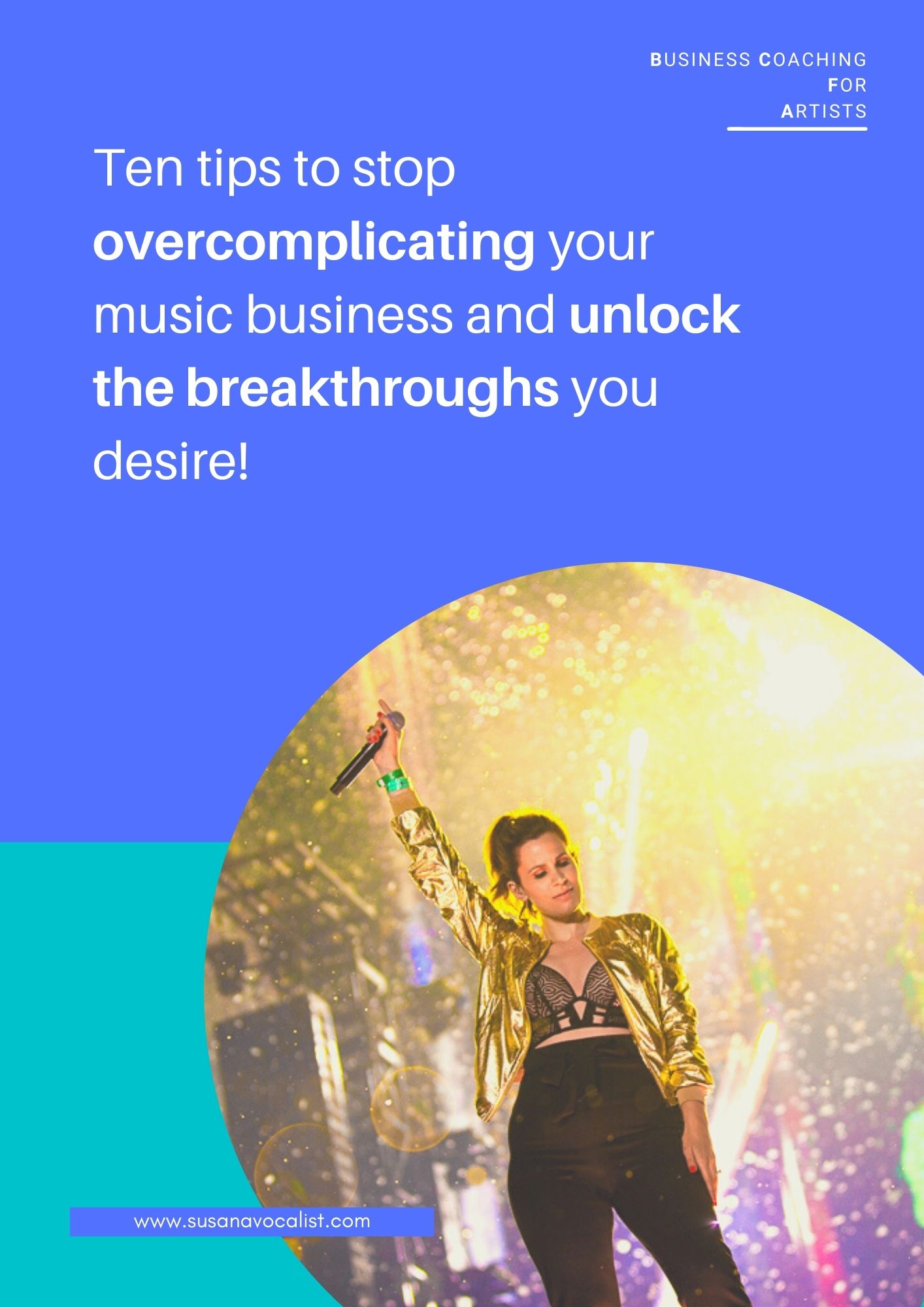 Free e-book!
Ten tips to stop overcomplicating your music business and unlock the breakthroughs you desire!
Do you feel like you have to be everywhere and be on top of everything in order to reach the success you desire?
Do you feel like you work on your music career 24/7 and wonder why you aren't seeing the results you desire?
Do stretch yourself thin and say yes to everything for fear of missing out on a gamechanging opportunity?
Or do you simply feel like more growth is possible for your music business but you're not sure how to get there?
Then this ebook is for you! You can download it for free when you sign up for the Business Coaching For Artists mailinglist.