Do you recognise yourself in one or more of the following statements?
You are a musician, artist, songwriter, producer, composer or music coach.
You're dreaming of a sustainable career in music.
You worry how you can ever truly be heard with so many artists trying to make it.
You struggle to make an income from your music or have reached an income plateau.
You are working on your career really hard but have yet to see the results you desire.
You've been told it takes mainstream success to survive as an artist.
You want to grow your online presence and fanbase.
You've had a level of success but you can't seem to break through to the next level.
You often feel pressure to jump on board with every new trend, hype or marketing hack.
You have big goals for your future in music but aren't sure how to make them happen.
If the answer is 'yes', then you have come to the right place!
Even though the rise of social media has empowered artists, the majority is still struggling to build a sustainable career and make a proper income from their music.
Which is not surprising…
First of all it seems more artists than ever are trying to make it and competition is high.
Besides that there is a lot more involved with a successful music career nowadays than just the music.
And those things don't come naturally to everyone.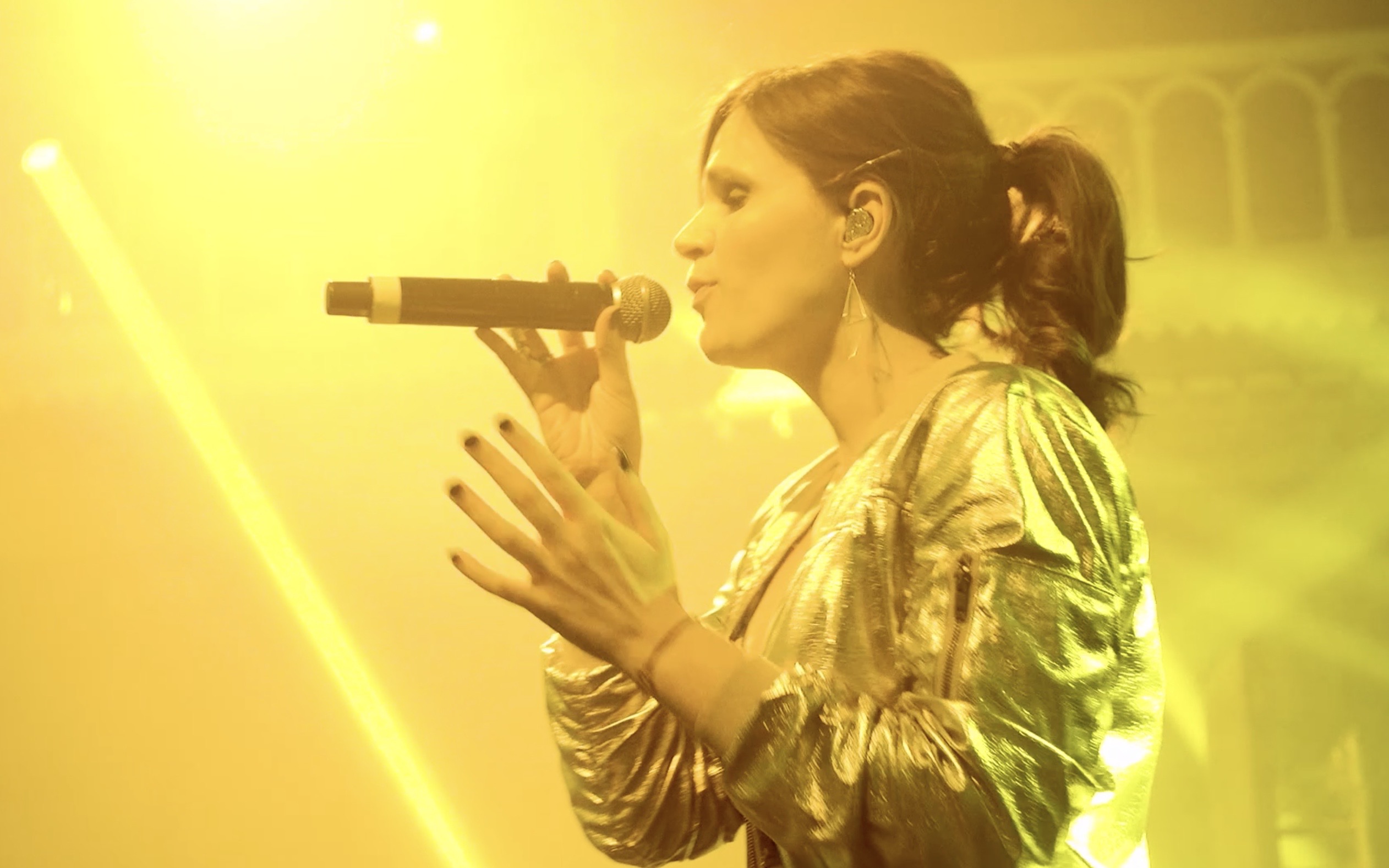 In fact: it can be quite overwhelming to have to be the creator, but also your own social media manager, A&R, financial manager, booking agent, etcetera as well.
Unfortunately, there is also still a lot of underpayment in the music industry.
And the pandemic hasn't made things much better either.
No wonder artists feel a little lost sometimes!!
I get it.
I have been there too…
Hi I am Susana!
I am a singer, topline writer and performer with over 17 years experience in the music industry as one of the top vocalists in the Trance scene.
As a female and a singer in the male DJ dominated Dance music industry, the odds of me building a successful career weren't necessarily in my favor. 
Nonetheless I have been able to build a sustainable career in music, making a living doing what I love most: songwriting, singing and performing!
So what's my secret?
Looking back what has made the biggest difference for me was the moment I started to approach my career as a business!
I'll be honest, by nature I am totally not a business minded person. I am a recovering people pleaser, overthinker and perfectionist. And an introvert as well. And anything money related used to make me extremely uncomfortable.
But that's the thing. Entrepreneurship is something you can learn!
And I truly believe it's one of the most powerful opportunities us artists have to change the course of our careers and our lives!
And that is exactly what I am teaching you in my new 8 week online course 'The Journey – Become the creative entrepreneur your music business needs'.
Let me tell you more about it 🙂
I get it!
You'd much rather spend your time making music instead of having to deal with the business side of things.
But if you are ambitious and serious about your career it's time to exchange the passenger seat for the driver's seat.
The fact of the matter is (besides your music) building a successful music business requires a specific combination of skills ranging from marketing to branding to sales to growing a fanbase and being able to think strategically and proactively create opportunities for yourself.
It requires you to have a vision and a plan! 
To have a healthy money mindset. Embrace your worth and know how to charge for your work accordingly. To deal with setbacks in a constructive manner. To be able to make tough but impactful decisions etc.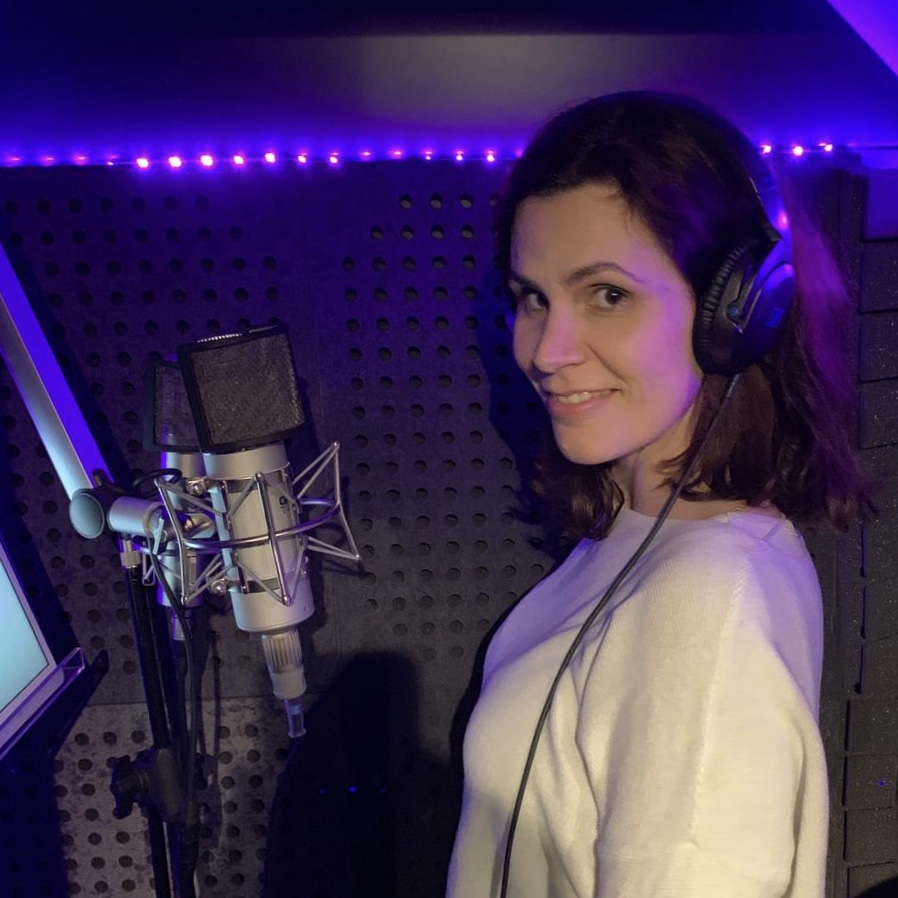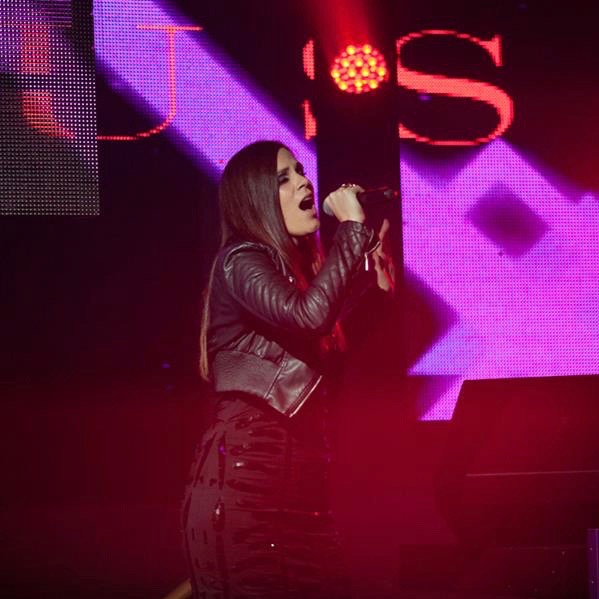 Honestly, I wish I had learnt all of this much sooner!! Because it has been such a game changer for me.
Don't waste time like I did figuring it all out on your own.
Join me on 'The Journey' and y
ou'll be surprised to see how much you can do if you have the right knowledge, skills and strategies.
Scroll down for more info!
'The Journey' teaches you to:
build a music career on your terms without having to rely on third parties
set goals that are aligned with the career and life you want to create
finally start charging what you are worth and feel more comfortable & confident doing so
create multiple income streams (so you won't lose everything during a crisis)
become a magnetic brand and grow your fanbase
build a solid foundation for the future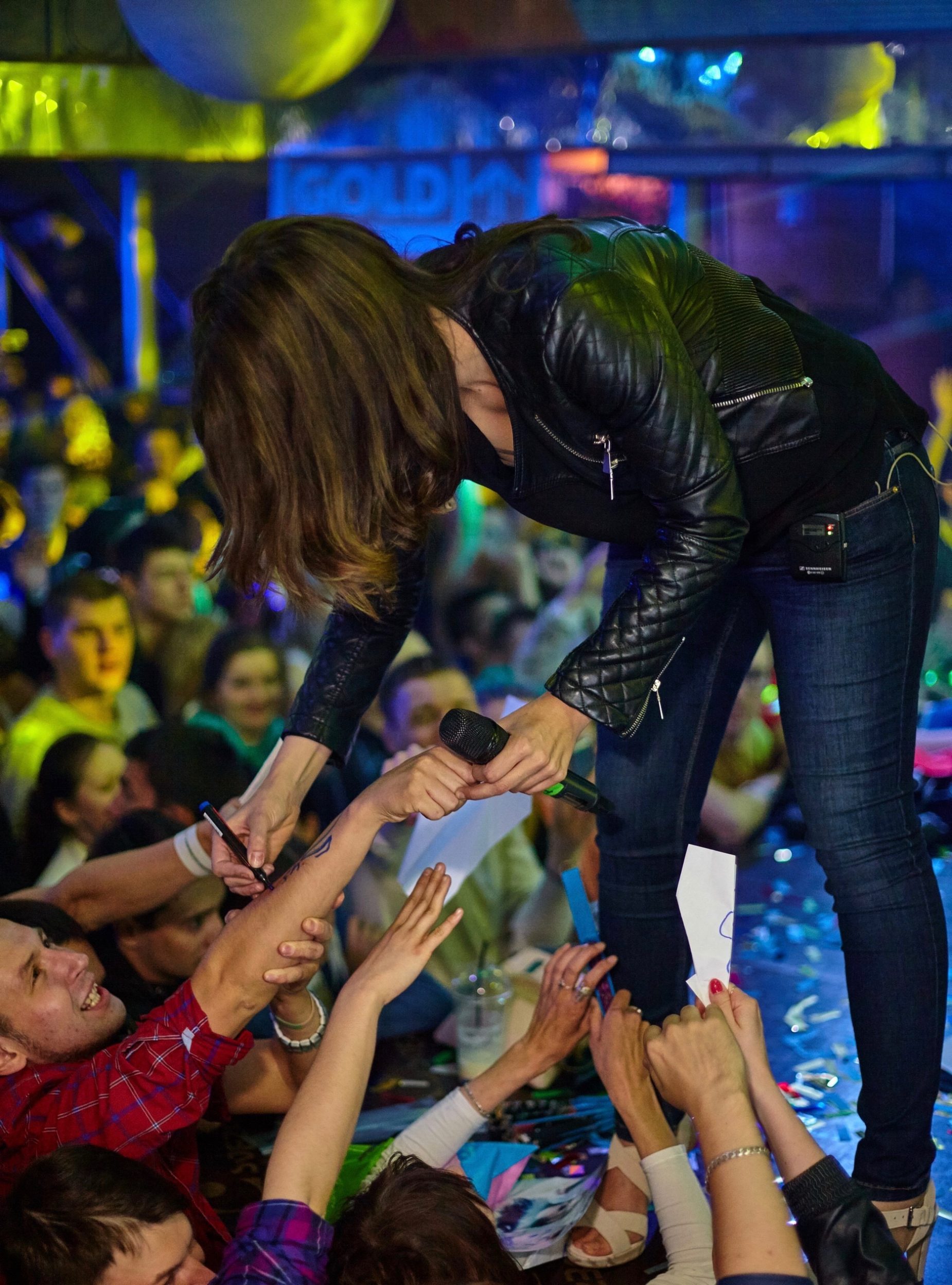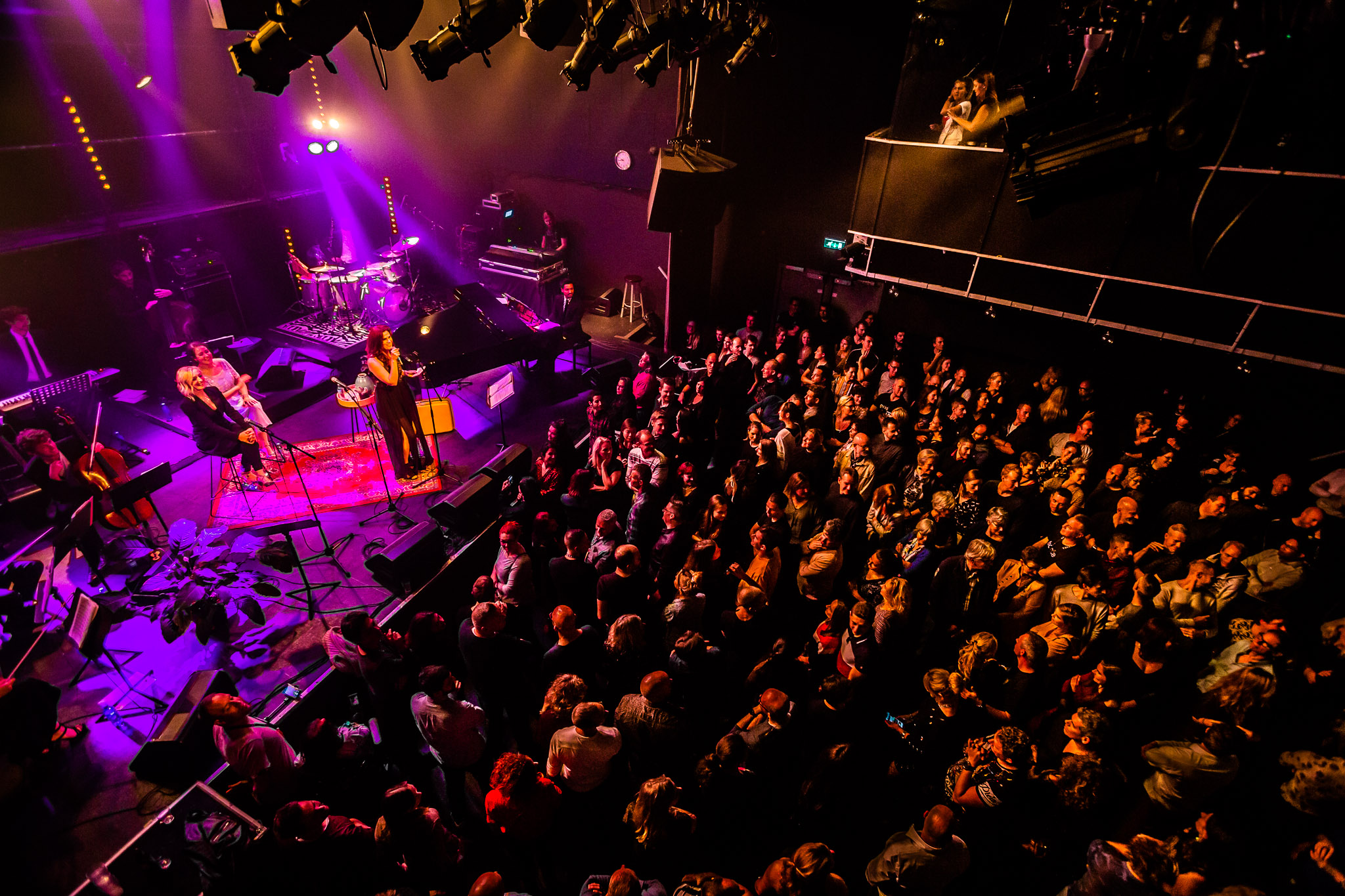 Join 'The Journey' and start enjoying:
a music business that is in line with the career and life you want to create
more impact with your music
a loyal fanbase ready to support you and buy from you
(more) income from your music
a network and support system of fellow artists through the BCFA community
Course contents
Swipe to read what's inside The Journey!
In 8 modules (+ bonuses) 'The Journey' will transform you from an artist with a dream, to a creative entrepreneur with the tools, strategies & mindset necesary to build a thriving music career!
To build a music business that is in alignment with who you are and the career and life you want to live!
Without having to sacrifice your creative freedom or well being!
Live group coach calls
You don't have to worry about getting stuck along the way! Throughout the course there will be 5 live coach calls via Zoom.
In these coach calls you can ask me any questions you have about the course contents and get help and advice when you get stuck.
Not just from me, but from the other students in the course as well!
BCFA Student Community
Having a network and support system is one of the keys to a successful music business. Which is why I created the BCFA Student group on Facebook!
When you sign up for The Journey you will get invited to join the group.
The goal of this group is to provide a safe place for you and fellow students to exchange experiences, ask questions and lift each other up!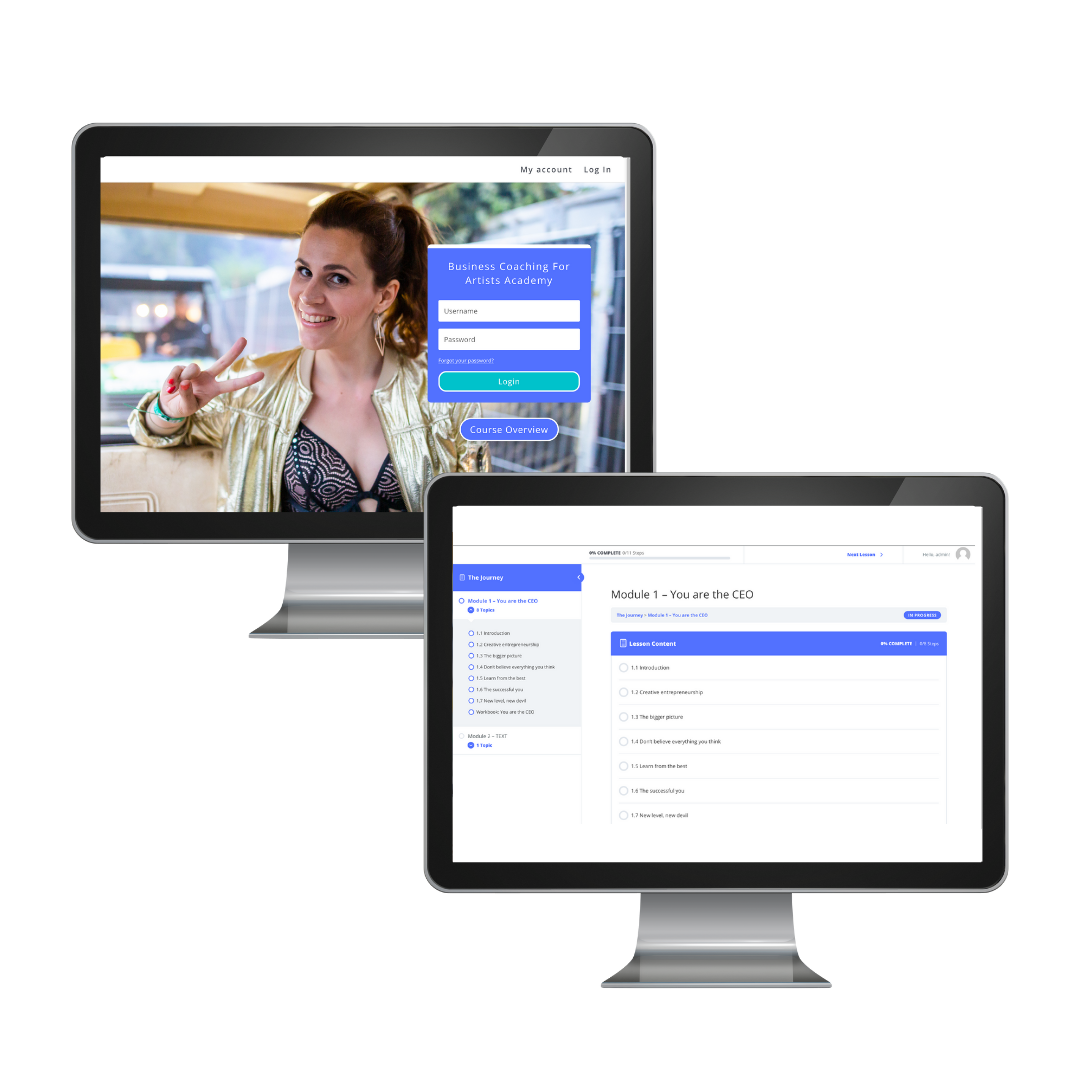 Enrolment for The Journey is currently closed.
Want to be in the loop for when the next cycle begins in the fall of 2022?
Sign up for the waitlist below and be the first to know (and get a chance to lock in a special early bird offer!)
Here's what other artists said about The Journey
Thank you, Susana, for taking me with you on The Journey.
I always felt like preparing for a big journey, but never started it. With Susana's music business course, I managed to pack my rucksack and finally start it.
She gave me the compass, the survival pack and the map. I struggled with many doubts, with thoughts like "I will never earn enough money for making a living of it" or "there are so many more talented musicians than me", I struggled with the usage of social media, I had no plan.
And Susana did not just show me my plan, she showed me, how I can make my own plan. How I can find my best way that fits to my goals. She is the best guide I could find.
Thank you so much!
I've always found myself working and starting new tracks instead of having to think about the business side of being a composer.
Writing music comes naturally to me, and although I am aware that for a successful music career having the right mindset and a proper strategy is key, promoting myself is something I have always struggled with.
The Journey has helped me set my priorities straight and gave me insight into the business side of being a musician. It also gave me a huge self-confidence boost and now I feel ready to take the necessary steps to promote myself and my music in a more efficient way.
Website: www.levente-kovacs.com
What a brilliant and thoughtful course – it has certainly built and boosted my confidence in using the tools to develop an authentic online presence and helped me understand and connect with my growing fanbase.
Thank you!
Testimonials from artists who enrolled in previous courses 
I really enjoyed the course! For me as a rookie in the social media "business" side, I was happy afterwards that not a single topic was too hard.
Susana explains in easy words the theory about, for example, how to build your fanbase, the do's and dont's and facebook algorithms.
She also guides you through processes like how to create effective advertisements on facebook business manager.
On top of that there are cheatsheets and worksheets available for use to make the process even easier.
Well worth the investment, imo!
Susana has great new perspectives and gave me a lot of helpful advices in our one-to-one coaching. It was amazing to talk to a woman who has been working in the scene for such a long time.
She deeply cares about your concern and makes you feel valued.
My favorite quote of her was: You can do a lot yourself if you have the passion, talent and drive.
Thank you for sharing your knowledge Susana!
With years of experience in the music business Susana has alot of great insights to share. In our personal coaching session she answered all my questions and she included some general words of wisdom as well to set me on the right path!
She is a great listener with sincere interest in her clients!
Thank you Susana!
I found our session incredibly valuable.  You challenged me to look at my plan and path differently and gave me a lot to think about between now and when we next speak.
So, it's fair to say that you easily exceeded my expectations today.  The time was an excellent investment for me.
After speaking with Susana I feel much better and more motivated!
I was unsure about so many things and was unable to make the decisions I needed to make, but Susana led me on the right path.
Her advice was really helpful and made so much sense, I no longer feel lost.