Gain exposure. Reach the right audience. Build a faithful following of super fans.
Do you recognise yourself in one or more of the following statements?
You're dreaming of a sustainable career in music.
You've been posting on social media with little to no interaction or results.
You want to reach more people with your music and grow your following.
You want to build your online presence to land more projects and bookings.
You wish you could spend less time on social media, and more time on making music.
You cringe at the thought of marketing and selling.
You've been told it takes mainstream success to survive as an artist.
You're starting to fear no one really cares about your music.
You've boosted posts but it didn't lead to new followers or sales.
You understand building a loyal fanbase is vital to a sustainable music career but you're not sure how to achieve this.
If the answer is 'yes', then you have come to the right place!
Once you have mastered the art of creating quality songs, the next key to a sustainable career in music is having a

loyal fanbase

.
The good news is: because of the internet this is now within every artist's reach.
That being said, there are still a lot of artists who struggle to get real, lasting results.
First of all putting yourself out there and becoming visible online is not something that comes natural to everyone.
There's a lot of conflicting information out there.
And it's easy to get overwhelmed by all the different platforms.
Trust me, I get it.
I have been there too.
Hi I am Susana!
I have over 15 years experience in the music business, as a Dance music vocalist and the past couple years as an online entrepreneur, social media director and online marketing coach for artists as well.
Trying to make it as a female singer in the male DJ dominated Dance music industry, I discovered the internet as a way to profile myself in the scene and build my own fanbase early on (who here remembers MySpace?!)
Even though I have always believed in the opportunities of the internet for us artists, I am also well aware of the challenges. I experienced them first hand.
But I wasn't going to let that stop me…
What really made a difference for me was when I started to put time and effort into learning the ins and outs of online marketing. Instead of just winging it.
That was the moment I started to see actual, lasting results!
Fast forward a couple years and I now have a highly engaged loyal fanbase that allows me to promote my music independent from record labels, traditional press or expensive PR companies.
And the best part is, you can do so too! With the help of my 8 week online Build & Boost Your Fanbase course [next startdate is July 17th, 2020].
Continue reading for more info!
I get it!
You'd much rather spend your time making music instead of marketing and selling it.
But if you are serious about your career in music it's time to get serious about online marketing as well.
I assure you, when you know which strategies actually get you results, building a fanbase online doesn't have to take up much of your time!
And the good news is: there's no need for you to invest time and effort into researching these strategies either.
I have already done that for you! 🙂
And I'm teaching all of them in my 8 week online 'Build & Boost Your Fanbase' course (next start date is July 17th 2020).
Scroll down for more info!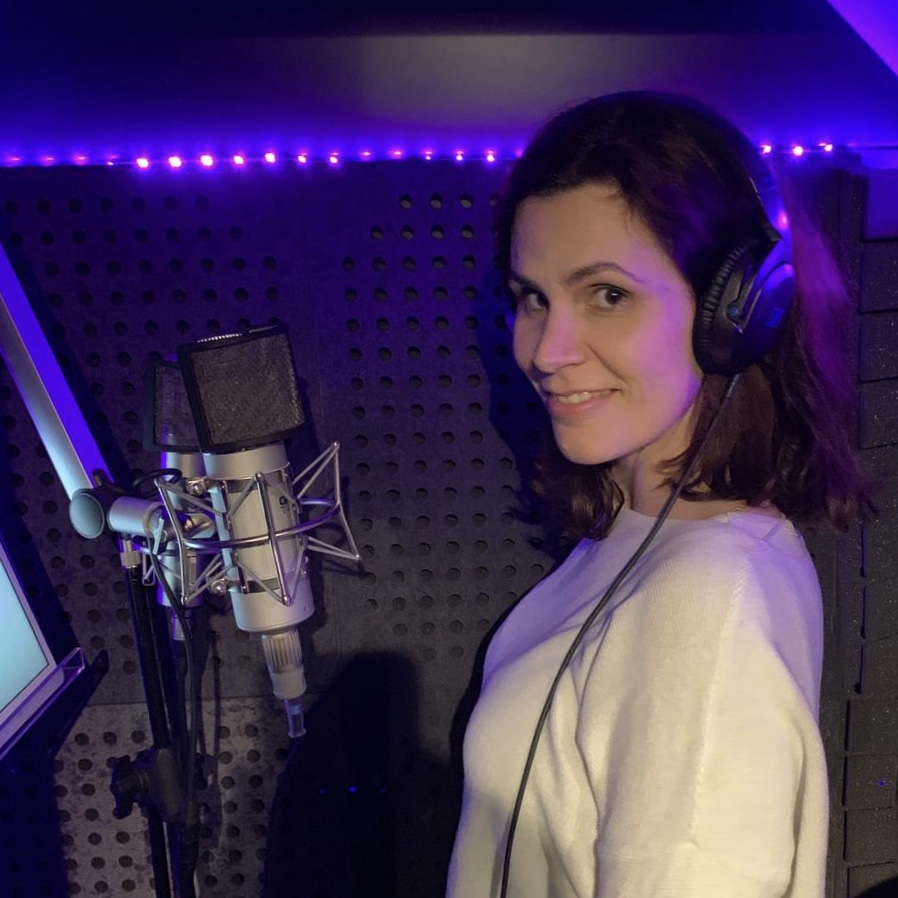 Build & Boost Your Fanbase teaches you:
How to use authentic online marketing to build a fanbase of die hard fans loyal to you for years to come
Why staying true to who you are is the best online marketing strategy
How to implement Facebook/Instagram ad campaigns to grow your fanbase at full speed
The biggest mistakes artists make when promoting their music online and how to avoid them
How to generate massive engagement with your posts and increase your visibility and reach
How to successfully promote yourself and your music on Facebook
How to grow an email list of die hard super fans
How to become more systematic with your online promotion
How to start treating your music as a proper online business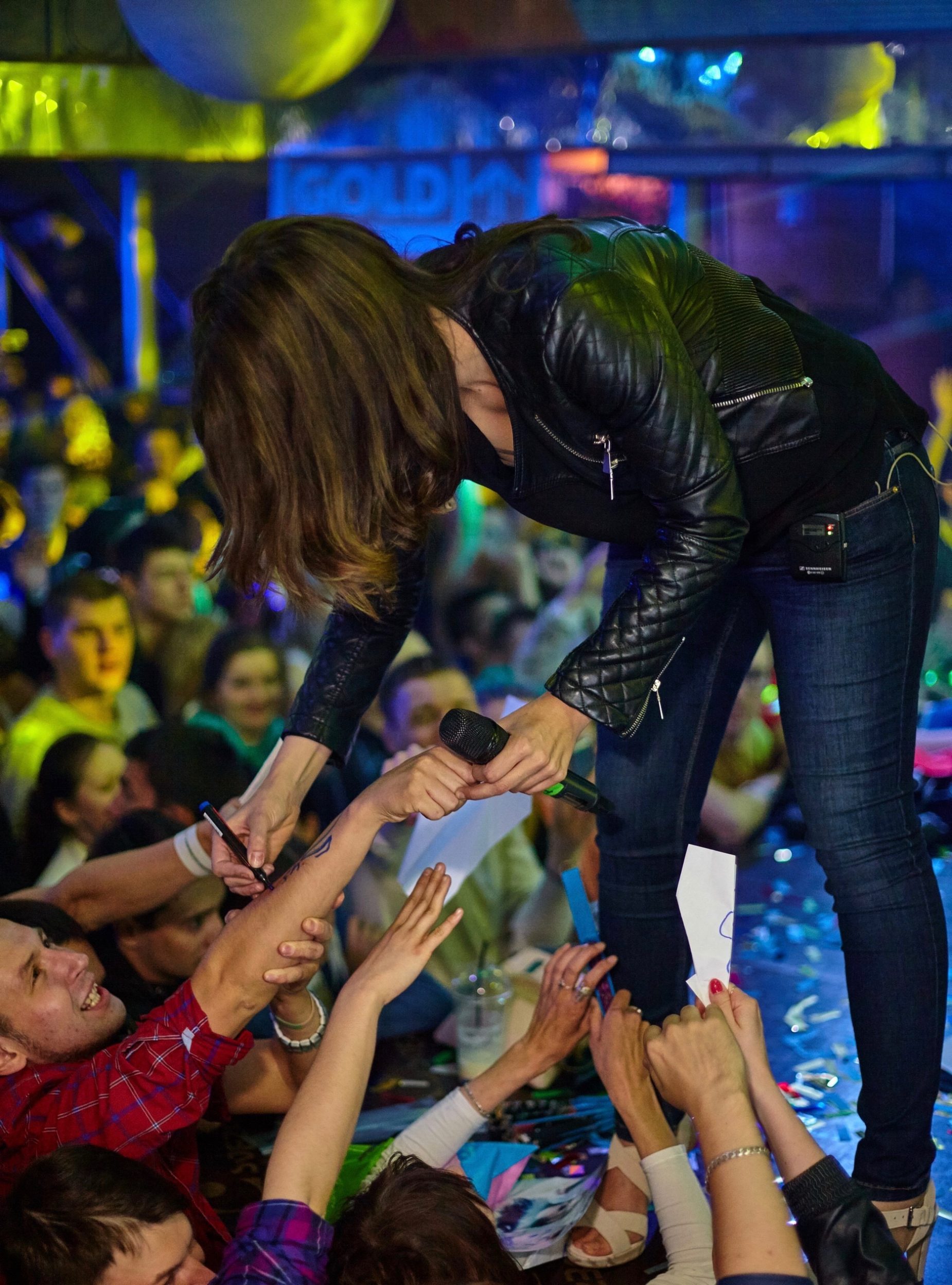 Grow an engaged fanbase of die hard fans eager to stream your music, attend your shows and buy your merchandise.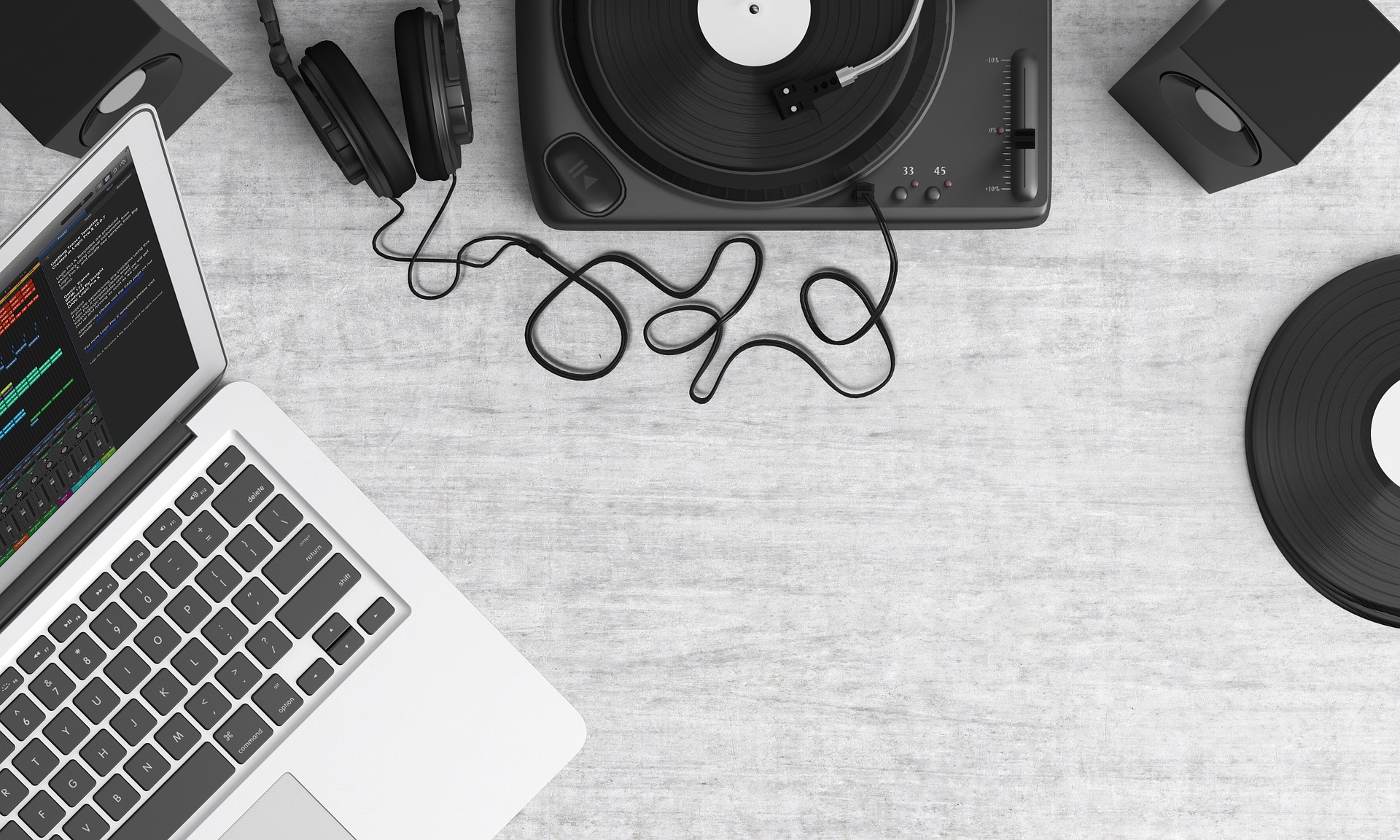 Discover social media as a creative outlet for you to tell stories and build a community with your fans!
Join Build & Boost Your Fanbase now and start enjoying:
A loyal fanbase ready to buy from you
Social media as a fun and creative outlet to tell stories and build a community with your fans
Social media as an interactive platform where you get to meet like minded people and promote and sell your music
Social media as a tool to make your career sustainable
Social proof to help you land projects and bookings
A growing database of die hard super fans on your mailing list
More time in your schedule to work on music!
Stay ahead of the game!
Artists worldwide are struggling.
Gigs, lessons and other projects have been cancelled.
At the same time this crisis shows us more than ever the value of building your music business online!
And even though it seems like all of a sudden everyone is trying to make it online, the emphasis here really is on the word trying.
After having worked with many artists through the labels whose social media promotion I handle, I invite you to trust me on this: there really aren't that many artists who take online marketing as seriously!
Most of them are just winging it.
But the good thing about that is, that it gives artists who do invest in improving their online presence a head start.
And you can be one of them 🙂
Course contents 
Startdate: July 17th 2020
(enrolment closes Sunday July 19th 23.59pm CEST)
Module 1 | Basic Principles & Ground Work
We will be addressing some common mental blocks artists deal with when it comes to online promotion and becoming visible.
In depth explanation of the Facebook/Instagram algorithms and how you can make those work to your advantage to increase your online visibility and reach.
We will discuss important basic principles of marketing.
Last but not least we will research and define your Unique Artist Identity and Ideal Fan.
Module 2 | Facebook Basics
Organic strategies to generate high levels of interaction on your posts, including post examples.
Module 3 | Facebook Ads Manager
To start off on the right foot with advertising, in Module 3 I will give you a tour of the Facebook Ads Manager and explain its most important features
Module 4 | Facebook Ads: Build Your Fanbase
In this Module we will combine everything you have learned in Modules 1 to 3 to start growing your fanbase at full speed using Facebook/Instagram advertising.
Module 5 | Evaluate Your Ads
In Module 5 I will teach you how to evaluate the performance of your ads and how to fix ads that are underperforming
This way you will be able to learn what kind of campaigns and ads work best for you, so you can keep improving your results
Module 6 | Facebook Ads: List Building Kickstart
You will learn how to grow your mailing list using the email marketing software Mailchimp in combination with a free download and how to advertise with this free download to get more subscribers.
I am also giving you tips on how to run successful email marketing campaigns that will help you turn your subscribers into die hard super fans.
Bonus Module | How I Promote My Releases (Organic Strategies)
I show you how I go about making a promotion plan for my releases and what kind of promotional activities I undertake, including post examples and step by step on screen instructions.
Two live group coach calls
Two live group coach calls (one halfway through the course and one at the end) where you can ask me any questions you may have about the course contents. 
So you don't have to worry about getting stuck along the way 🙂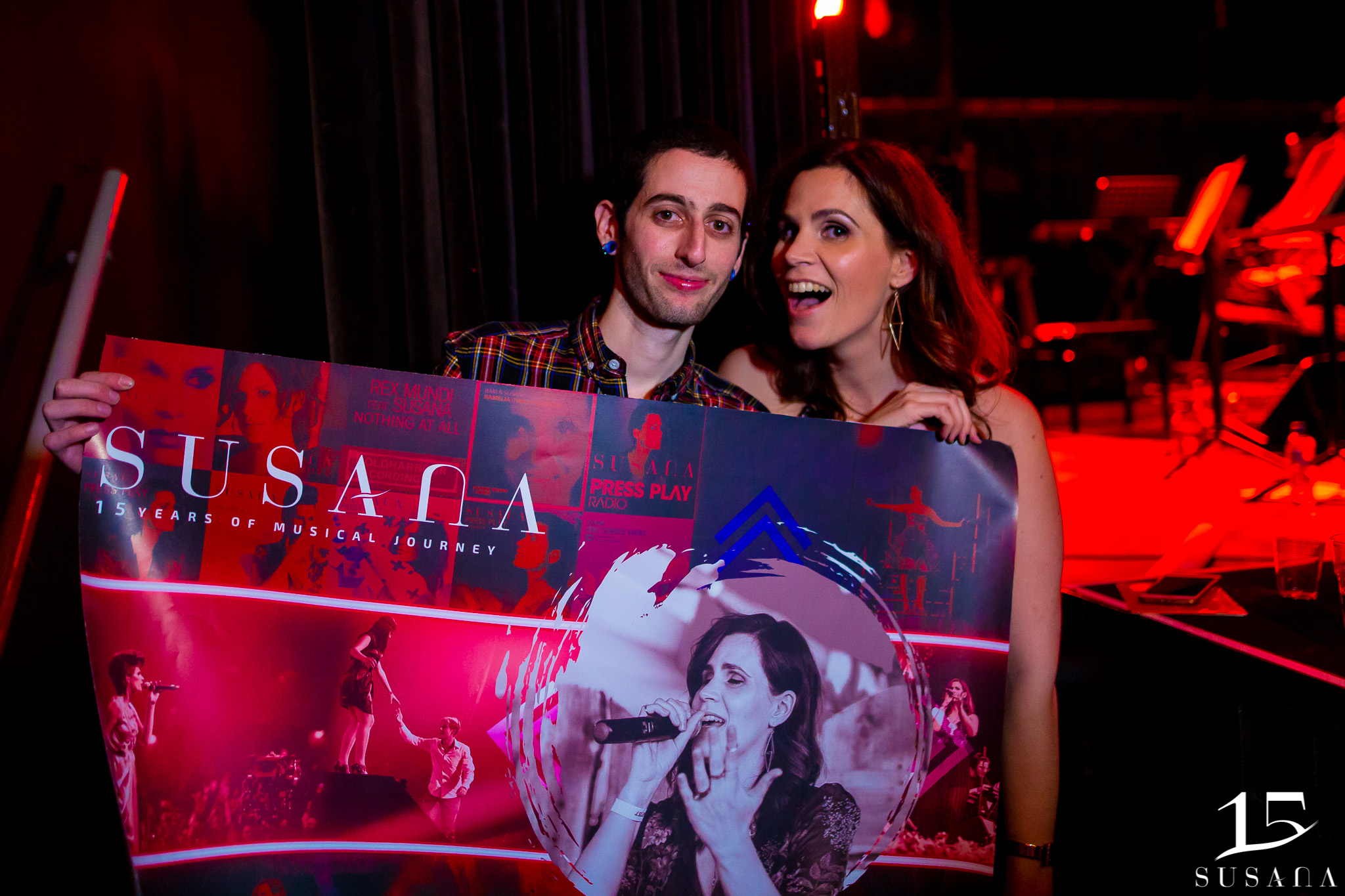 The time really is now…
Just because our industry seems to have come to a complete halt, doesn't mean you should as well.
Take advantage of the extra time in your schedule this summer to learn the ins and outs of social media marketing and take your career to the next level.
So that, when things pick back up again, you'll be in a much better position.
Mind you, even though social media platforms change, the principles of online marketing that I teach in Build & Boost Your Fanbase is knowledge you will benefit from for years to come!
On top of that: you will be able to apply that knowledge to anything else you want to promote!
If, for example, you are a coach or music teacher, you can use what you learn in the course to grow your exposure and advertise your services to gain more students.
Here's what previous students said about the course
The course is really informative and useful. No matter whether you already have a fanbase and want to learn how to boost it and promote your music in the most effective way, or if you're starting from scratch with a brand new musical project and need to build a whole new fanbase from scratch!
It's also a great course for learning to be more conscious, systematic and organized about how to promote your music – and how to communicate with your audience in the best way.
It has been such a pleasure to learn about these things, and Susana is really good at explaining things so that they make sense.
I really recommend this course!
I really enjoyed the course! For me as a rookie in the social media "business" side, I was happy afterwards that not a single topic was too hard.
Susana explains in easy words the theory about, for example, how to build your fanbase, the do's and dont's and facebook algorithms.
She also guides you through processes like how to create effective advertisements on facebook business manager.
On top of that there are cheatsheets and worksheets available for use to make the process even easier.
Well worth the investment, imo!
"This course is great for new artists starting out or those who have been at it for a while but getting nowhere.
It forces you to change your perspective on how to engage your audience and how to market to them without being a sales manager.
It really helped me engage with my audience and I am building my audience steadily and consistently now."
What a brilliant and thoughtful course – it has certainly built and boosted my confidence in using the tools to develop an authentic online presence and helped me understand and connect with my growing fanbase.
Thank you!
So what is the investment?
Everything combined the value of Build & Boost Your Fanbase is at least €1500,-.
However, I first launched the course in 2019 and I'm still in the process of tweaking it.
So you can join now for only:
*Price may go up in the future
If that's not a no brainer then I don't know what is 😉
As soon as you sign up you will get access to the online academy and the first module will become available July 17th.
More details about the course can be found at the bottom of this page.
I can't wait to welcome you in the academy!
All you have to do is click 'sign me up' to join! 🙂
Sign up now for only €297,-*!
*Price may go up in the future.
Doors to the academy close July 19th 2020, 23.59pm CEST.
Frequently Asked Questions
How do I know this course is right for me?*
This course is suitable for:
A beginner dreaming of a career in music but not knowing where to start.*
A more established artist looking to expand their fanbase, generate more interaction with their online promotion efforts and build an email list.
*I do recommend having music ready that you can promote. This doesn't necessarily have to be music that's released yet (it can also be you playing acoustic versions, performing your music going live on FB or playing DJ sets) but in order to attract a fanbase people obviously need to be able to check out your sound.
Also, this course is not for you if you expect a quick fix or are not willing to put in any work.
I'm not familiar with online courses, can you explain how it works?
No problem! Let's me explain the steps:
1) To sign up click the 'sign me up' button on this page.
2) It will take you to the payment page to complete your purchase. Once it's finalised you're in!
3) I will email you your personal login details to be able to access the online Business Coaching For Artists Academy.
3) As of Friday July 17th you will receive an email each week with a link to that week's lessons.
4) Each module consists of (multiple) video lessons and in some cases also a work sheet.
5) There will be two live coach calls (one halfway through the course and one at the end) where you can ask me any questions you may have about the course contents.
6) And that's it! You will have access to all the lessons for five months, so until Dec 17th 2020.
What if I can't finish all the lessons before the end of the course?
Even though Build & Boost Your Fanbase is an 8 week program, you will retain access to all the course materials for five months after the start date of the course (July 17th-Dec 17th 2020).
I'm not sure this is the right time for me to start, can I take the course at a later date?
If you are worried you won't have time for the course: I can't see into your schedule ofcourse. So only you can be the judge of that. 
However, even though the course is 8 weeks. You will keep access to all the lessons for five months. So until Dec 17th 2020.
It may also help to ask yourself: at this moment in time, which step that I can take right now has the most potential of making a difference in my career?
At the end of the day taking responsibility for your career is all about setting priorities.
Last but not least: I am also still busy with my own music career, so I'm not sure when I will be launching this course again.
I'd love to take the course but the idea of selling or having to put myself out there makes me feel uncomfortable.
I am a firm believer in authenticity. Therefore I have designed Build & Boost Your Fanbase to teach you how to promote yourself in a genuine, authentic and non spammy way.
In other words, you don't have to be a superficial sales person nor do you have to become someone you're not 🙂
The course also includes advice on how you can feel less self conscious!
Why should I learn how to do this myself? I have a record label to promote me.
I believe in the importance of independence and growing your own muscle.
Working with third parties such as a label can be an amazing boost for your career. But it should be a bonus, not a prerequisite to your success.
No one cares as much about your career as you do. Labels have multiple artists. They don't give you their undivided attention.
And who would you rather interact with online? The artist you love, or their record label?
I truly believe you can get a lot more out of your career if you work on building your own online channels as well, regardless of whether you release on a label or not 🙂
Build & Boost Your Fanbase
Eight (8) week program (starts July 17th 2020).

Starting Friday July 17th you will receive a weekly email with a link to that week's lessons.

Video lessons, work sheets, post examples, content ideas, ad examples.

Two live group coach calls where you can ask me your questions.

Facebook Ads Manager tutorials.

Step by step instructions teaching you how to set up and monitor your ads.

Step by step instructions teaching you how to grow your mailinglist.

Bonus Module: How I Promote My Releases (Organic Strategies).

Access to all course materials for 5 months (until Dec 17th 2020).
*Still feeling a bit unsure if this course is right for you?
Don't worry, I understand it can be scary to invest in yourself. And because I believe in the value of this course I have no problem with offering a money back guarantee until 7 days after the start of the program.
Conditions apply. For details check paragraph 17 of the Terms & Conditions.