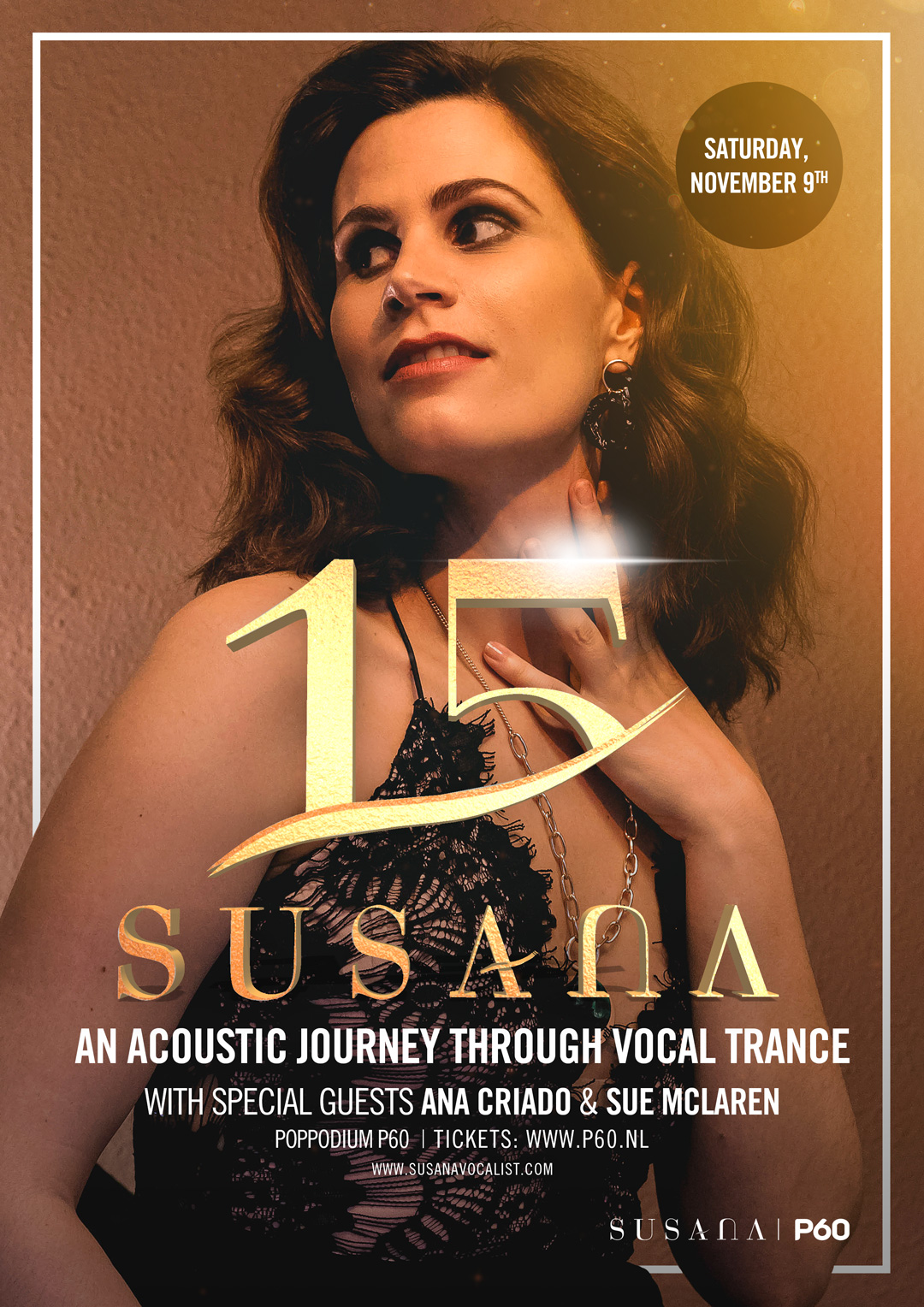 VIP INFO
Dear Susana|15 VIP,
Not much longer now until we get to meet each other! I am looking forward to celebrating my anniversary with you.
Please find all relevant info about the VIP part of the event below.
Hangout incl. meet & greet
As a VIP you will have access to a hangout including meet & greet prior to the event. This hangout takes on November 9th from 5-6pm at the P60 venue (the same venue as the concert).
Upon arrival you will be greeted by our hosts and receive your goodie bag (including a VIP pass). There is a photo wall and plenty of time for us to chat and take pictures.
Please note: after the hangout ends (at 6pm) you have the possibility to have a bite to eat, either in one of the surrounding restaurants, or at the P60 Cafe (at your own expense). The P60 Cafe opens at 5.30pm. More info here.
You will be able to re-enter the venue showing the VIP pass that comes with the goodie bag.
Early access
The VIP pass also gives you the option of entering the concert area before 7.30pm (which is when the regular guests arrive).
To make use of this early access please make sure to be at the P60 Cafe between 7.15-7.30pm. One of the hosts will direct you to the concert area. 
Last but not least
See you soon on November 9th!
Regards,
Susana