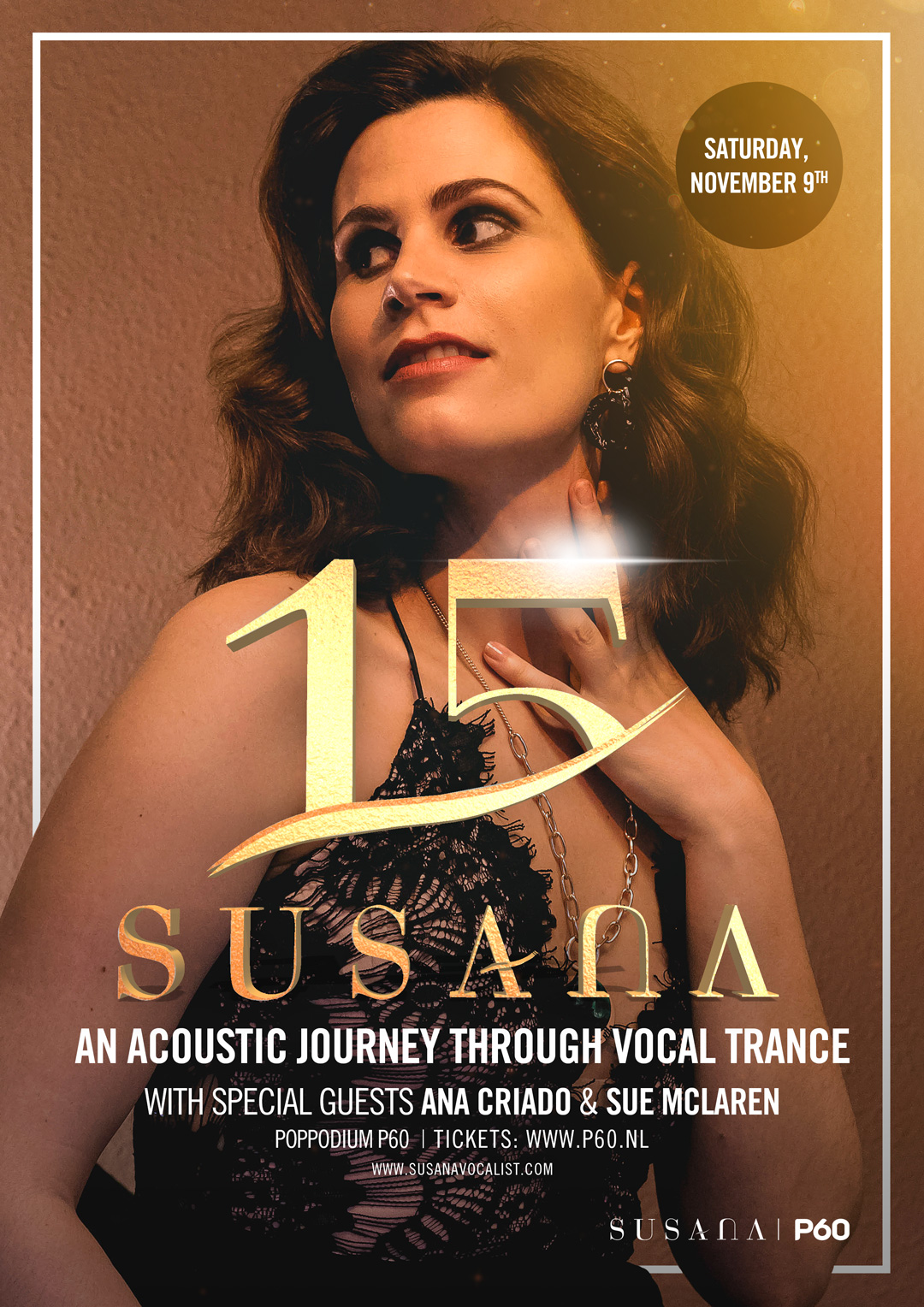 EVENT INFO (GENERAL)
The countdown till Susana|15 has begun!
Are you ready to celebrate my anniversary with me and go on an acoustic vocal trance journey? I am looking forward to seeing you there!
Please find all event details below.
Location and Timetable
The event takes place on November 9th at P60, Amstelveen (Netherlands). Please visit their website https://www.p60.nl/info for more information on how to get there, parking etc.
Doors open at 7.30pm. The concert starts at 8.30pm till approximately 10pm.
Did you buy a VIP add on?
For those of you with a VIP ticket there will be a hangout/meet and greet with me in the afternoon. This hang out will take place between 5-6pm at the P60 venue. If you bought a VIP ticket please click here for detailed information about the VIP part of the event.
If you bought a regular ticket already and would like to add a VIP package you can do so by contacting Ticketmaster support.
Last but not least
Safe travels and see you November 9th at P60. It's going to be a night to remember! 😉
Regards,
Susana